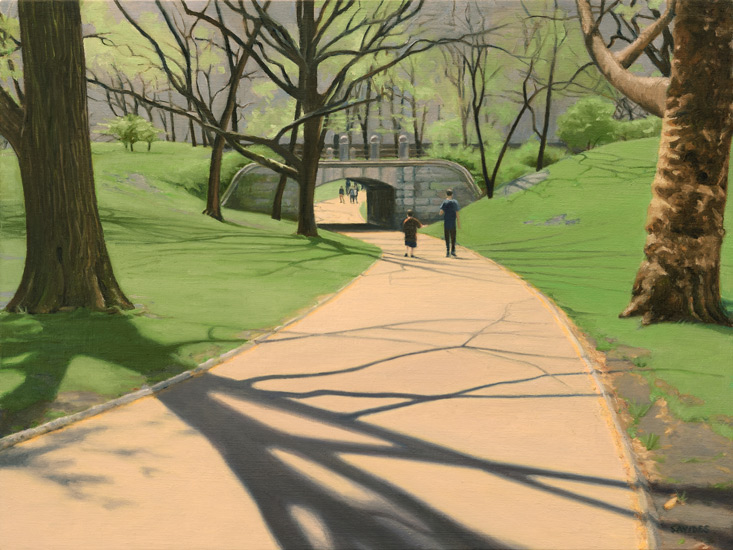 Central Park in Early Spring
Oil on linen, 18″ x 24″, 2016
The setting is the south end of Central Park, facing south.  It's the time in spring where leaves are just starting to fill in the trees.  Many of the limbs are still bare, and along with their shadows, they play a large part in the composition.  The leaves are backlit, and seem to glow.
This painting was the winner of the Edward Hopper House's #HopperSpring competition in 2017.
See also Springtime in Central Park.