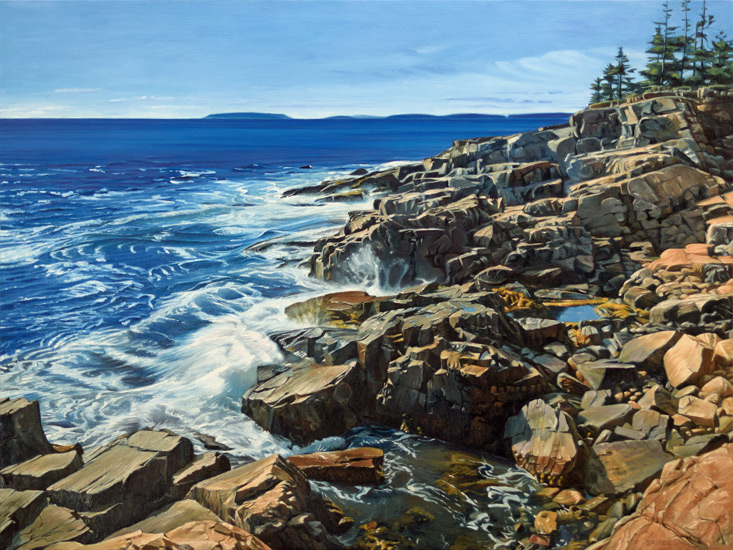 Cliffs and Crashing Waves
Oil on linen, 36″ x 48″, 2015
This painting was inspired by a recent trip to Acadia National Park, Maine.  This is Otter Point, in Acadia.  I am contrasting the static rock formations with the churning sea.  Even with the dramatically lit rocks in the foreground and the crashing waves, out in the distance the sea and sky are calm, and the pine trees almost seem to look on at the scene.
I felt that the drama of the natural elements had a certain poetry, and did not feel the need to add or include figures in the setting.  I liked the way the scale of the rocks is a little ambiguous.  If you start out at the foreground on the bottom, your eye naturally takes you up and out to the horizon, and then follows the waves back to the foreground, making a circle.
Side note:  while I was painting the rocks, I nicknamed them "the cliffs of insanity" (movie reference).
See also:  Painting Cliffs and Crashing Waves, a video showing the process of creating this painting.